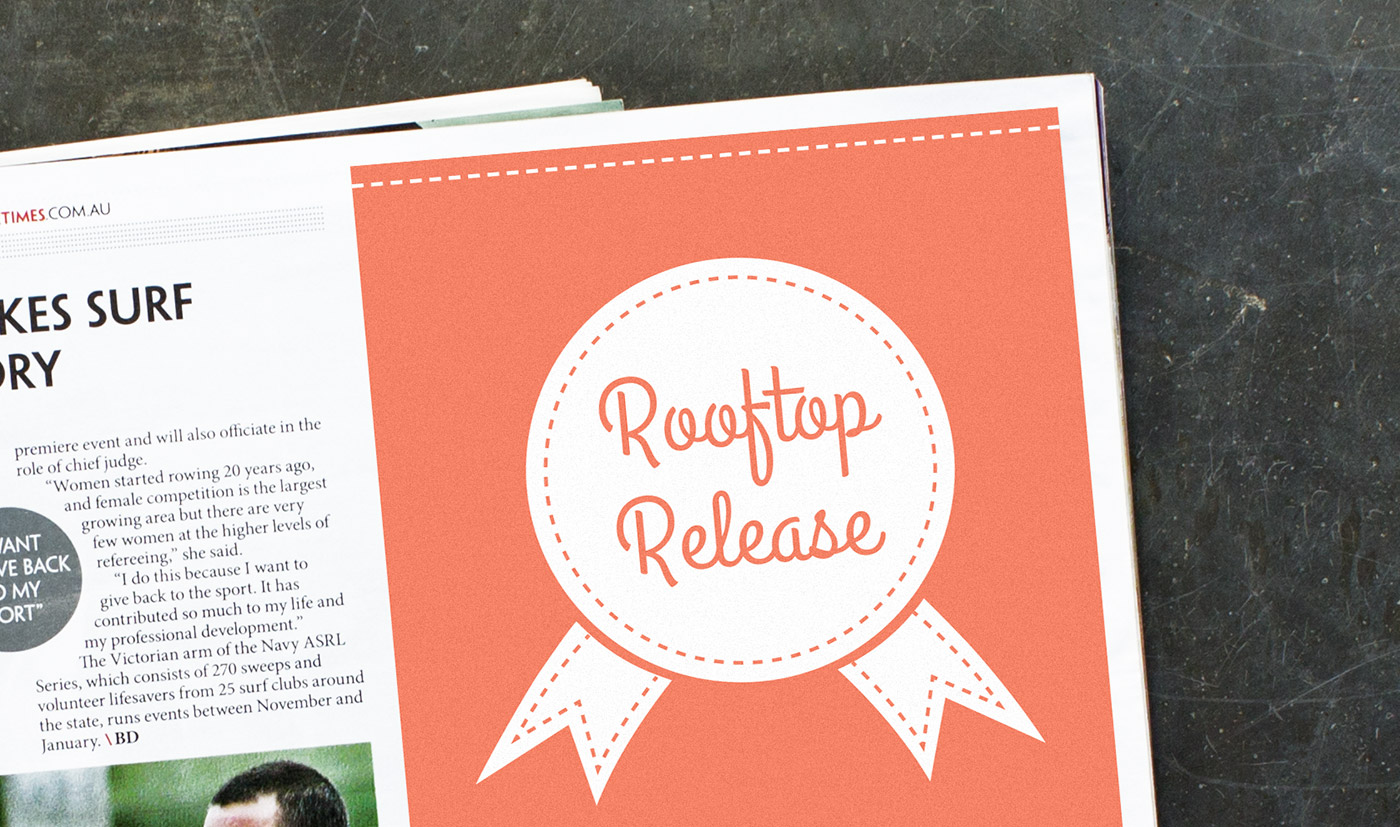 The Rooftop Release at University Hill is an exclusive developer release of 5 rooftop apartments from the luxury Peppercorn Apartments development. We were commissioned to produce a new sub-brand for this release that would sit alongside the existing extensive marketing materialtfor Peppercorn Apartments.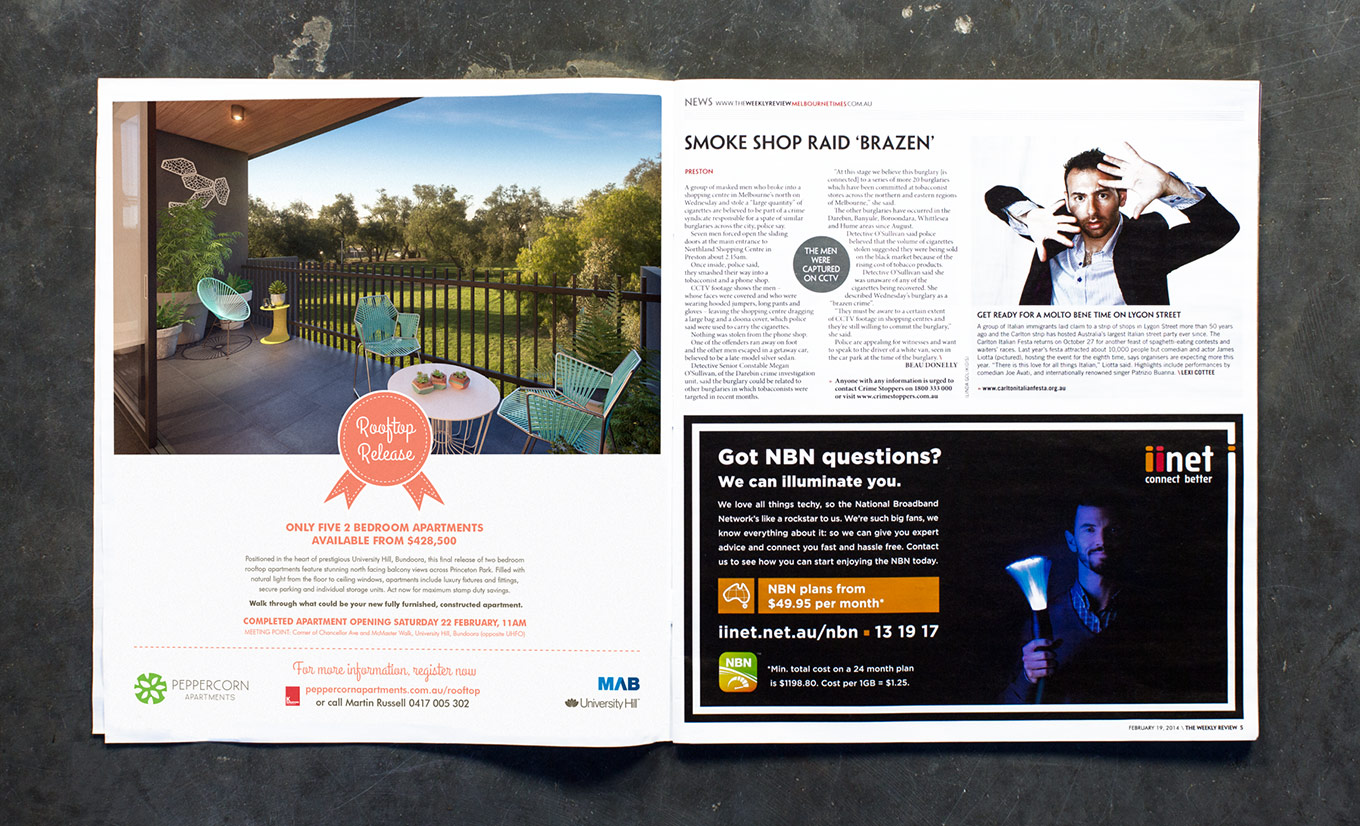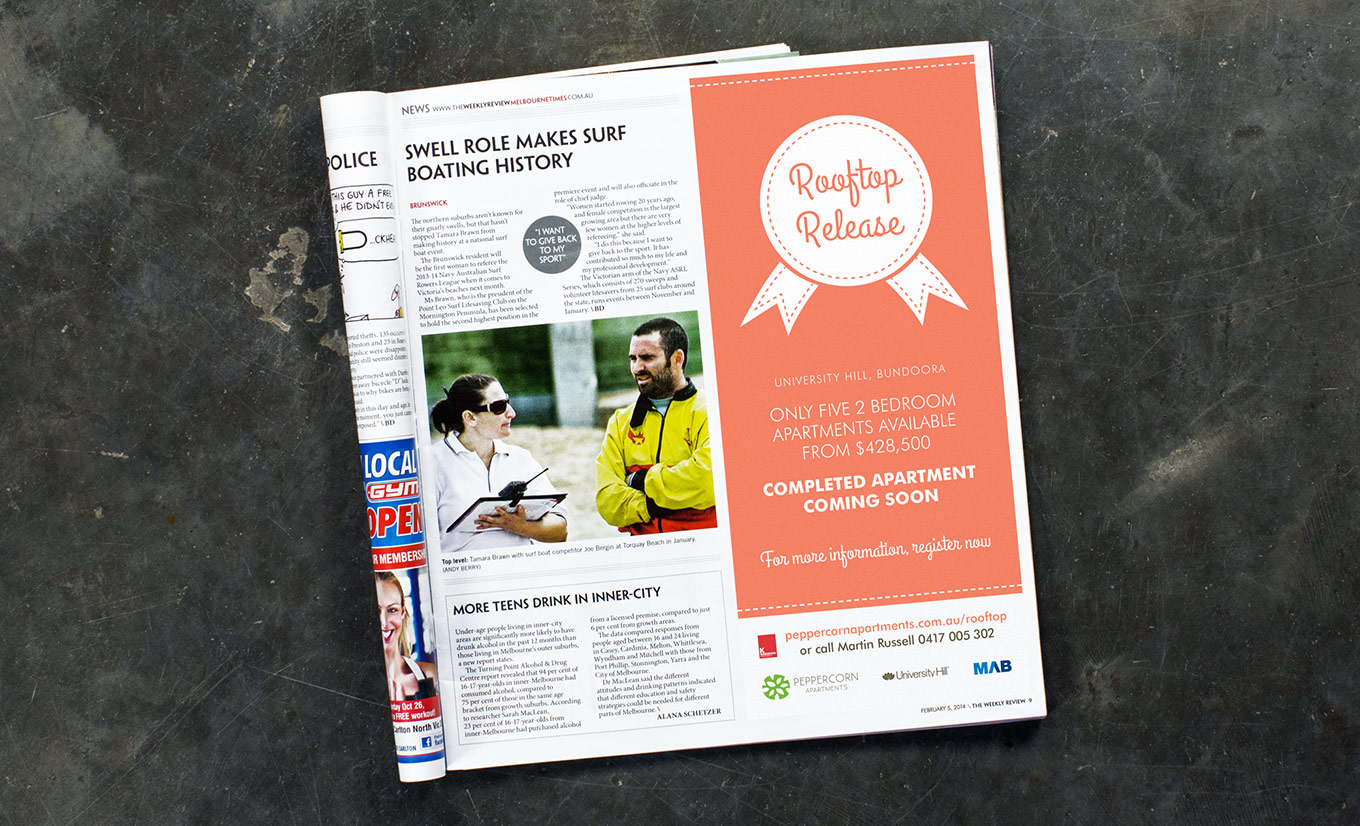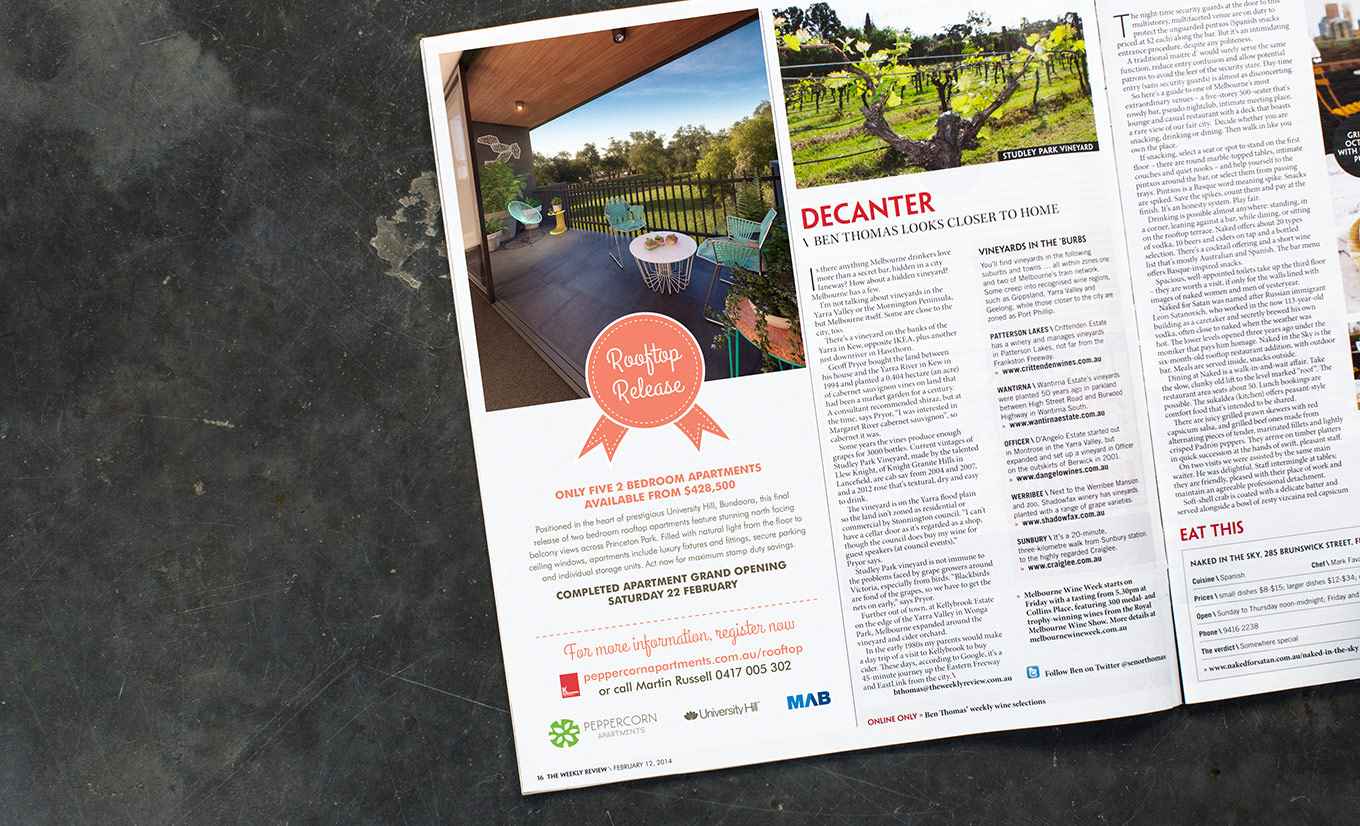 Utilising an existing but underused colour from the existing Peppercorn colour palette, we developed a new brand mark for the release that would appeal to our target market along with a suite of material including direct mail pieces, leaflets, signage, online and press advertising.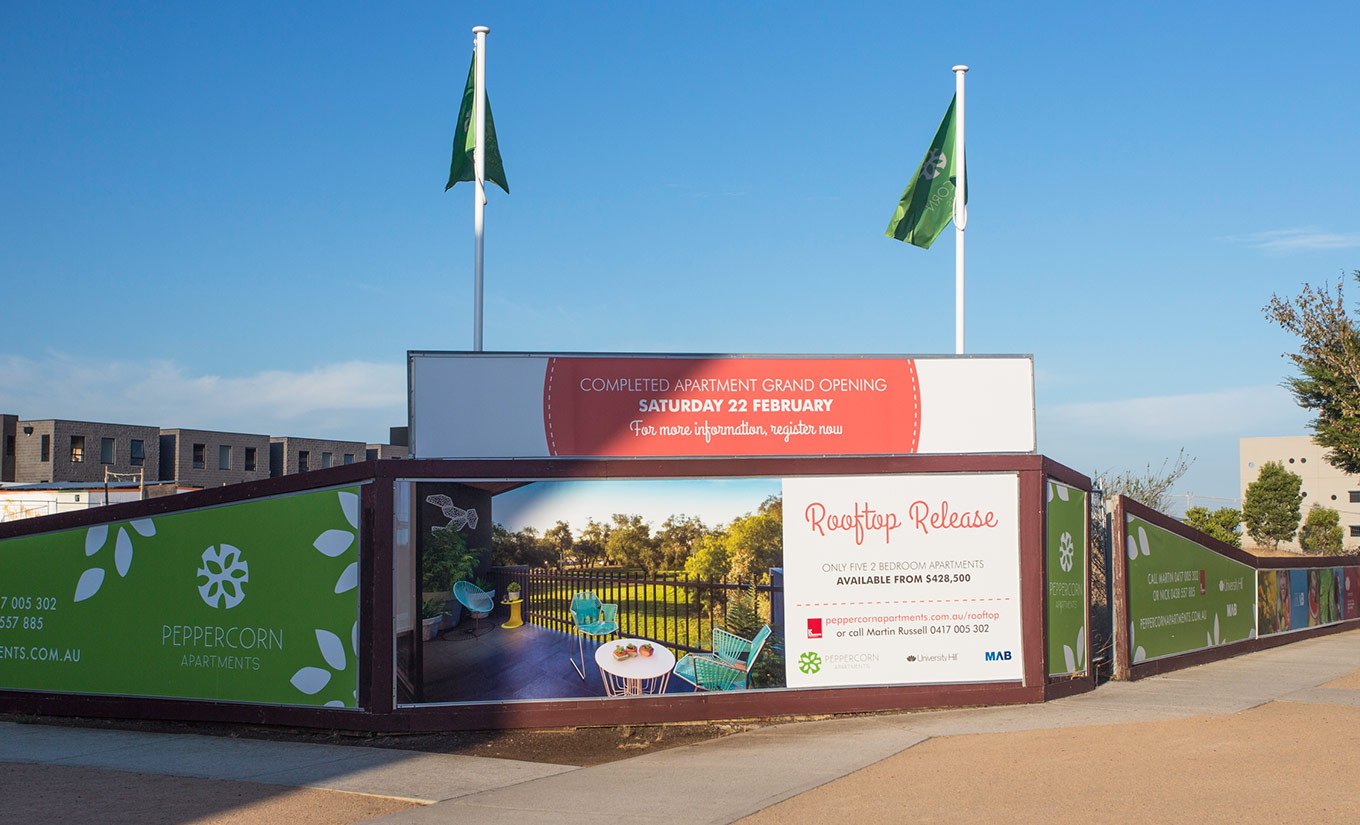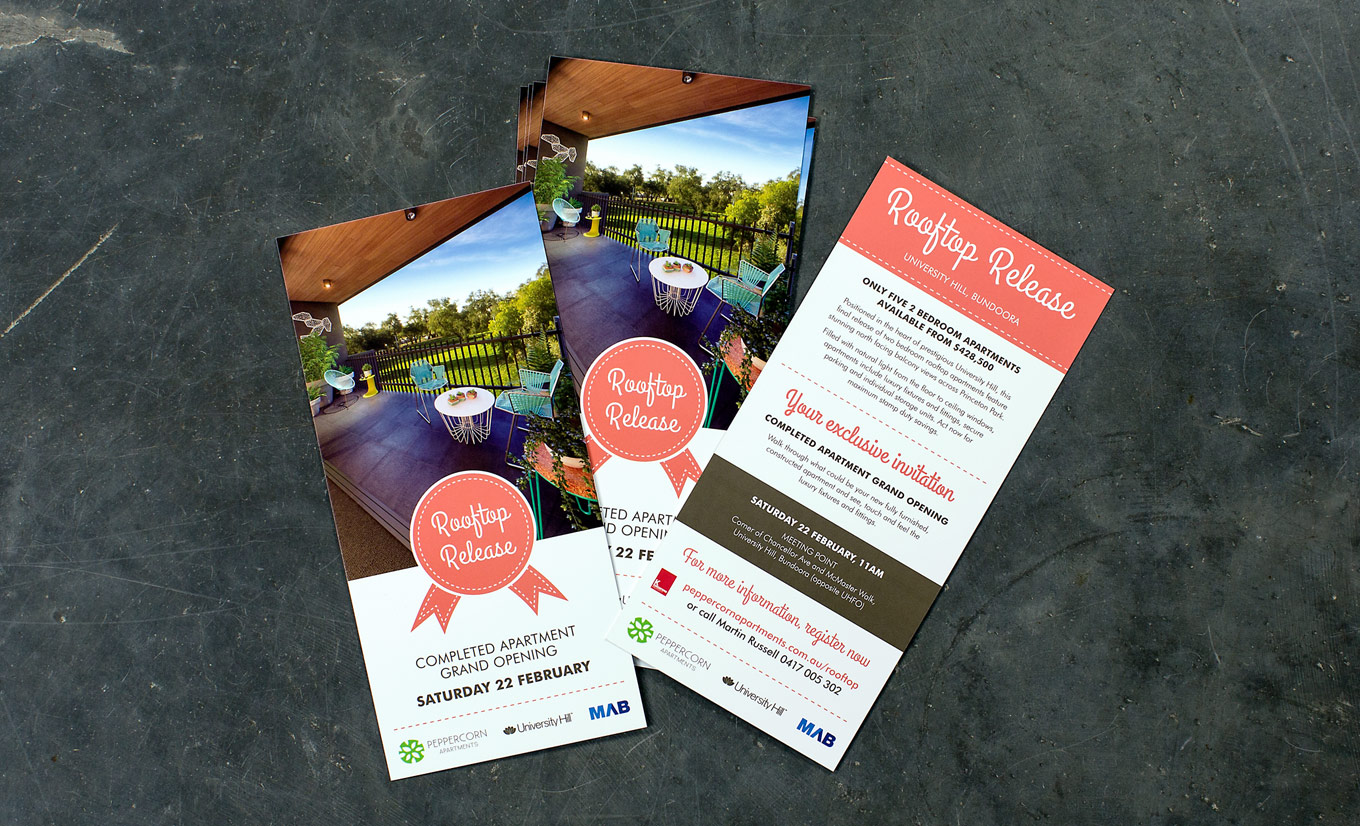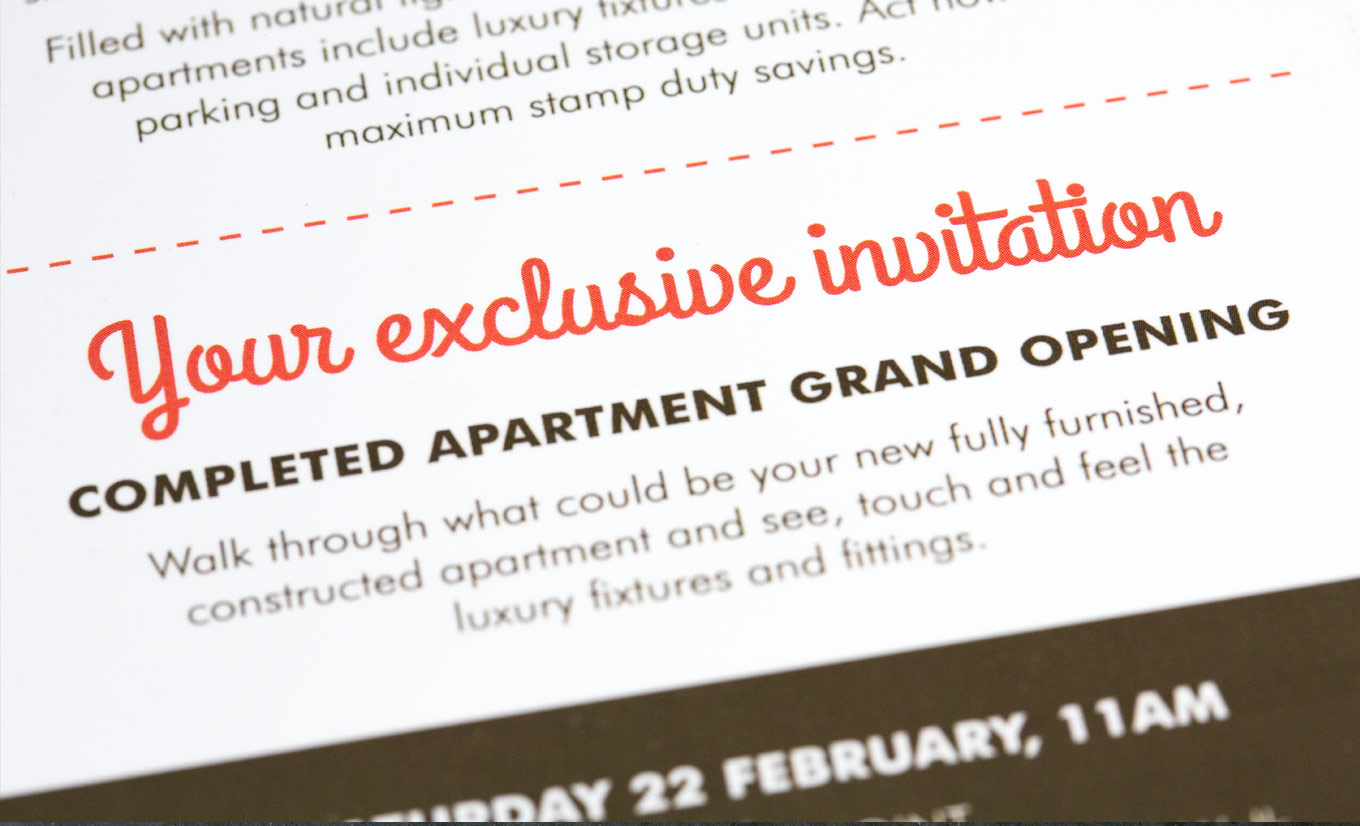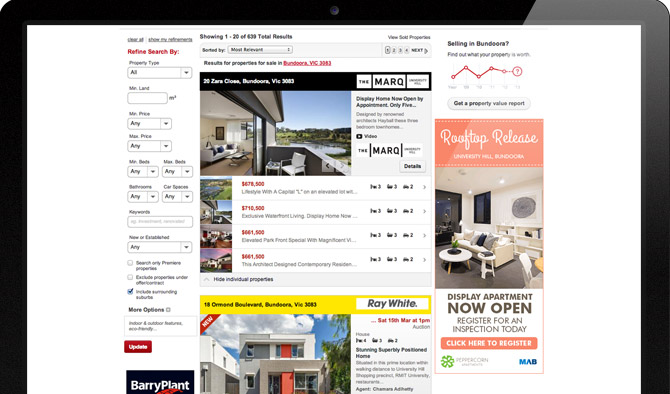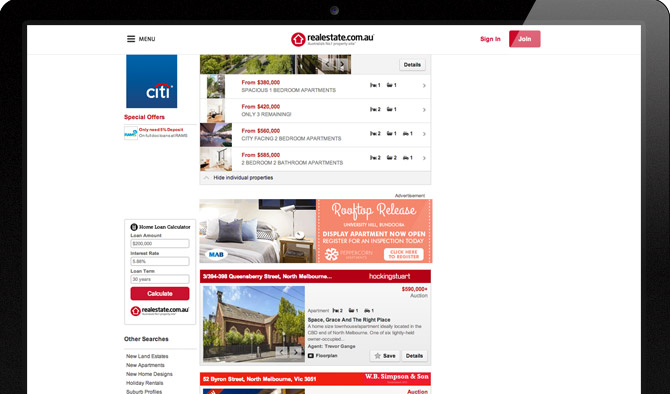 Coupling the release with the fit-out of a new display apartment at the development, we had an overwhelmingly positive start to the campaign and levels of enquiry have far exceeded expectations.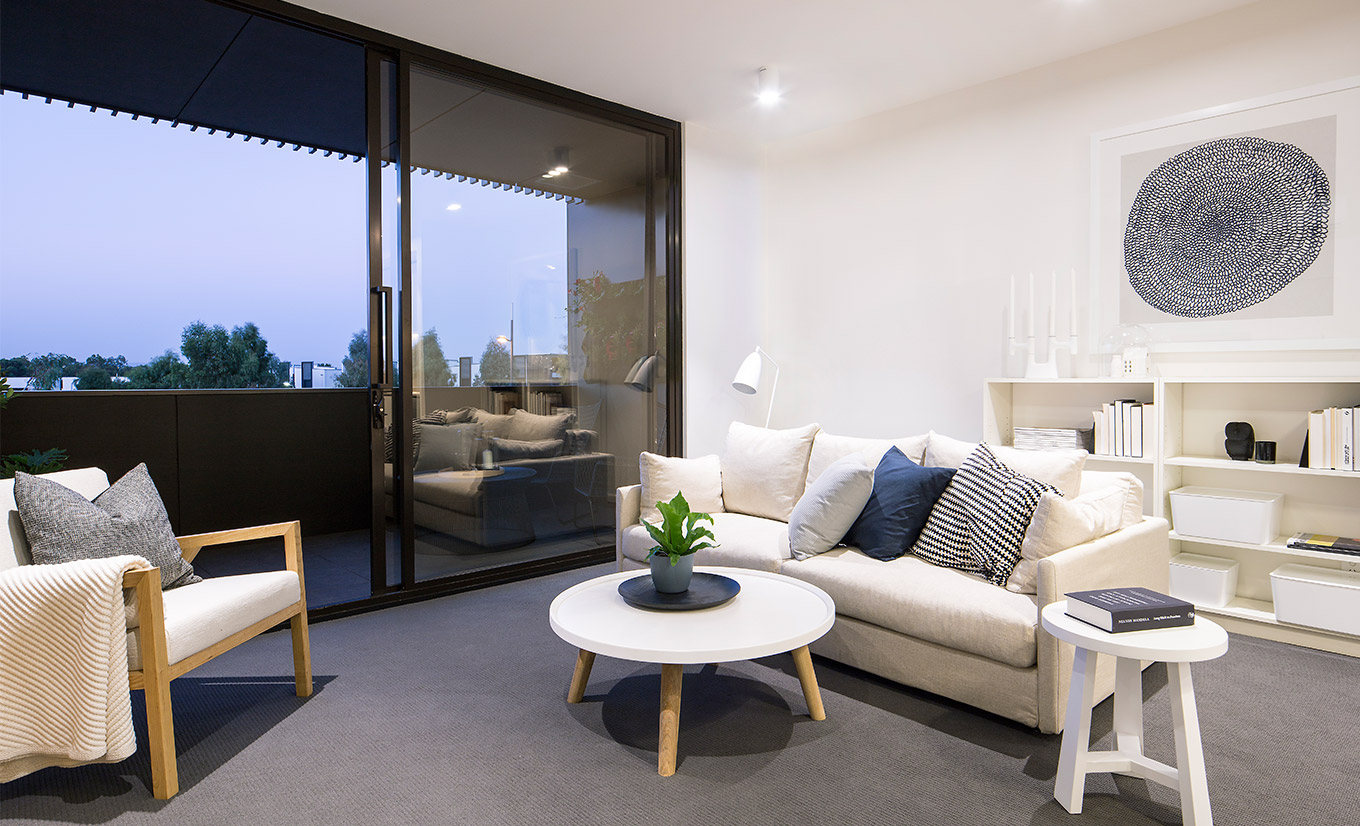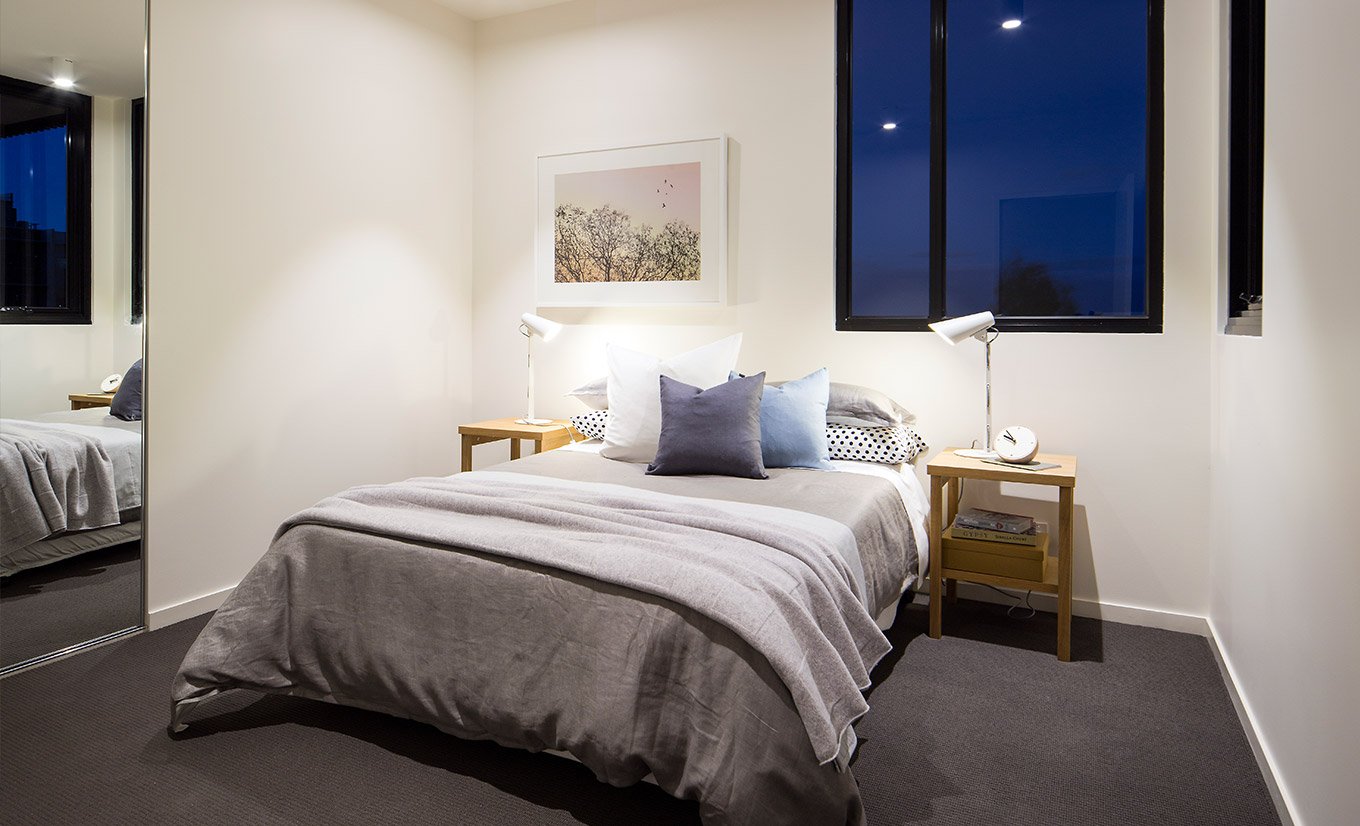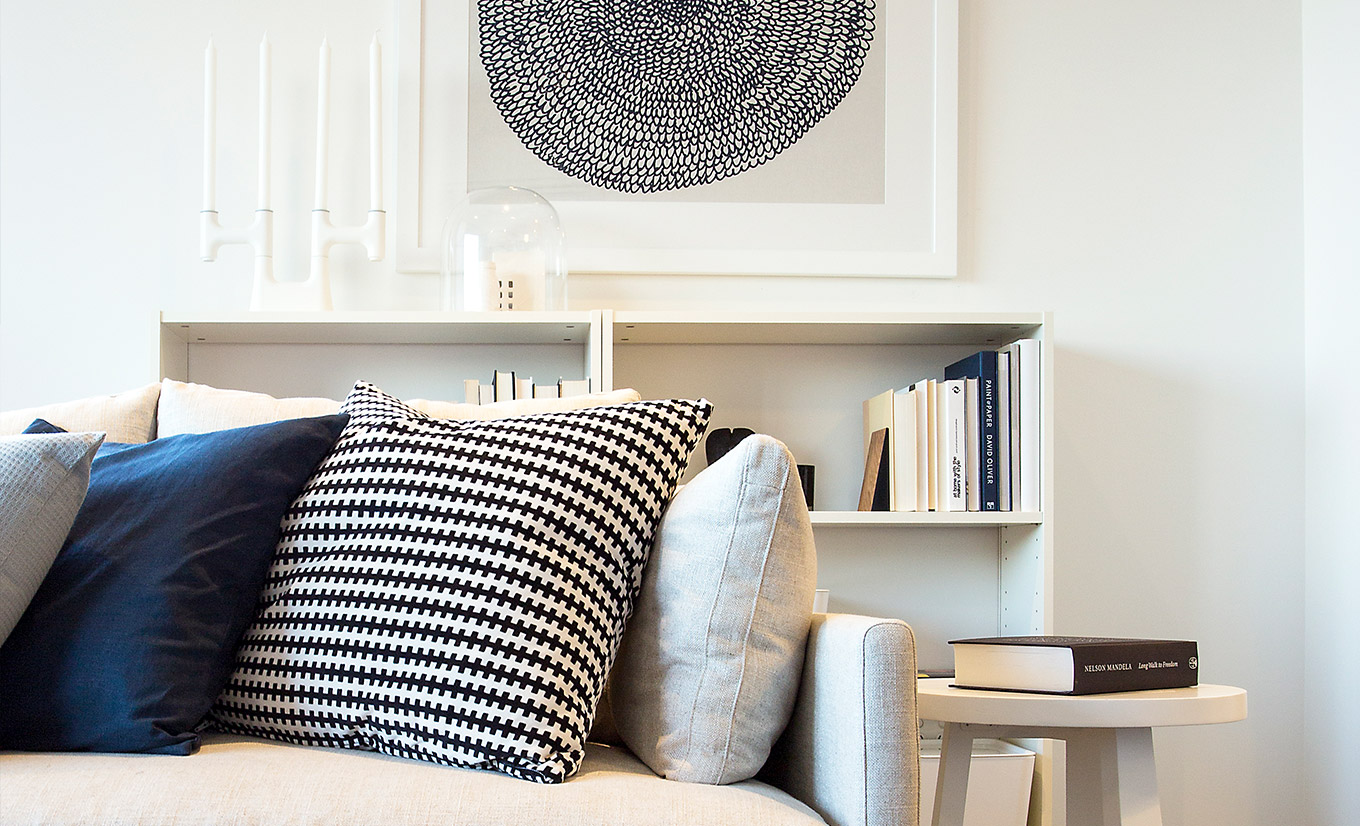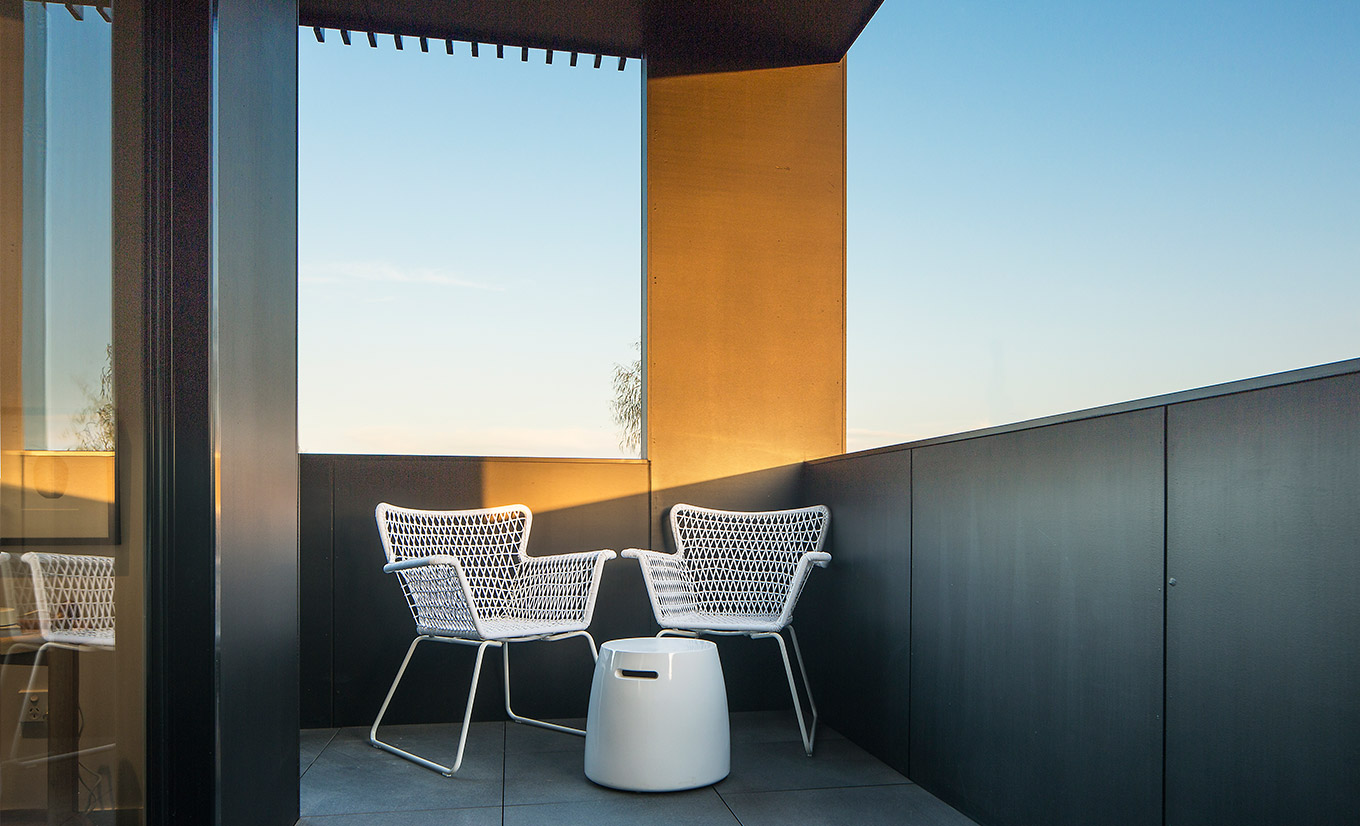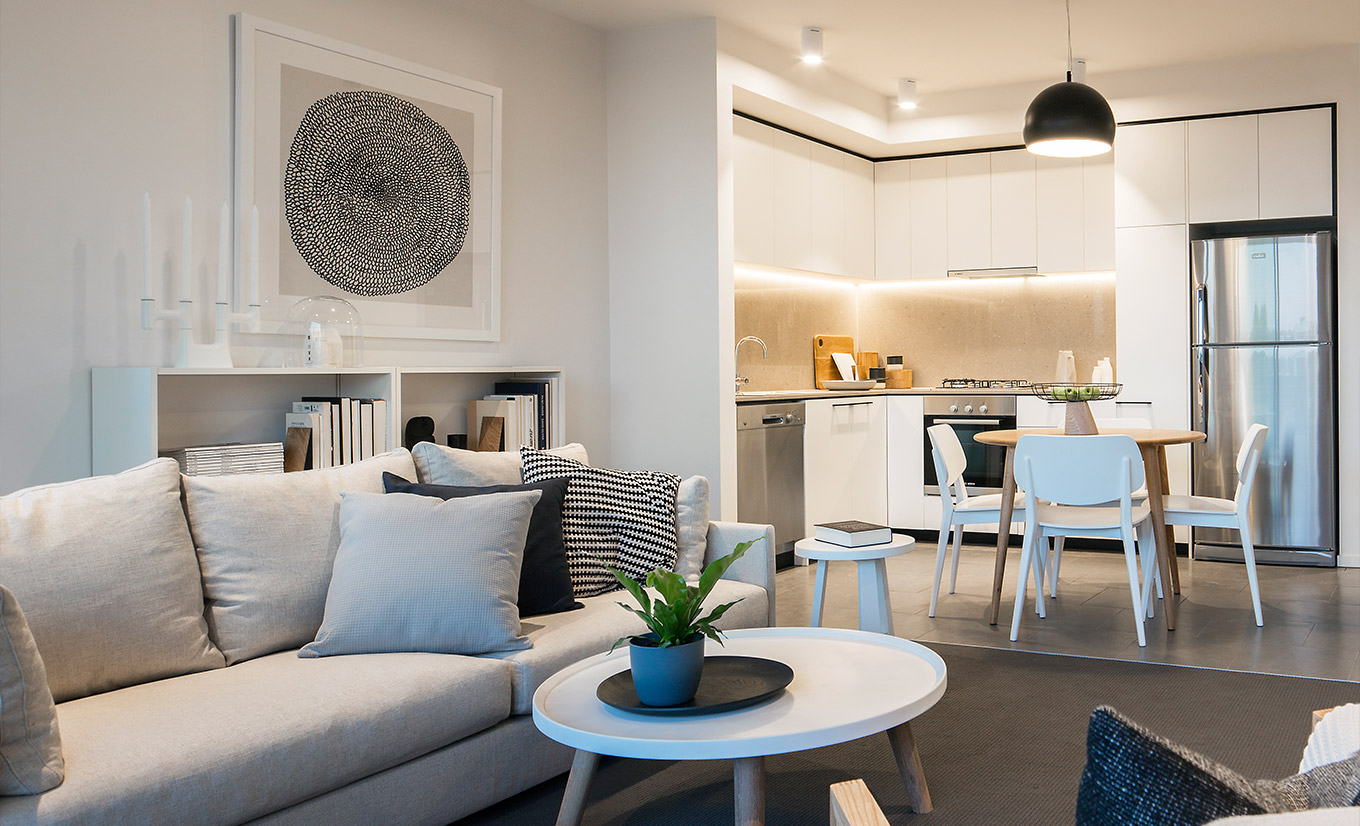 Call or email us to discuss how we can help with the branding and marketing for your next residential development project.