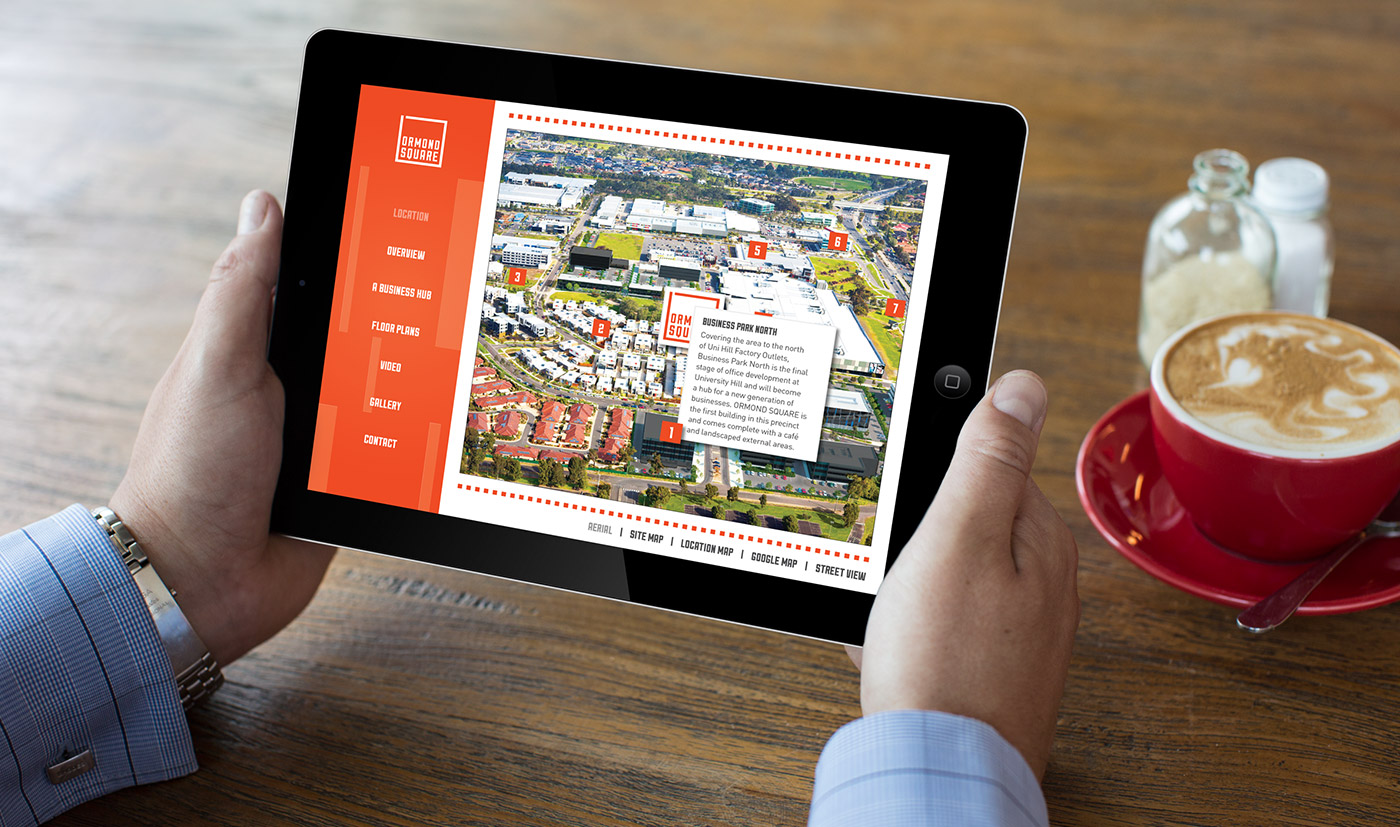 The large number of property developments across Australia has prompted fierce competition and a move towards higher levels of sophistication in project marketing. Purchasers are increasingly using tablets and smart phones to search for their next property. A well developed, cutting edge approach to digital marketing can make the difference in an off-the-plan sales campaign.
Working with MAB Corporation and Liquid Digital, we designed an iPad application to showcase their latest commercial offering, Ormond Square. Real time sales and leasing information was incorporated, along with a registration form and project information. To reinforce the superb location, we used customised maps and Google Street Views to highlight key areas and amenities and allow potential purchasers to visualise the location in real time.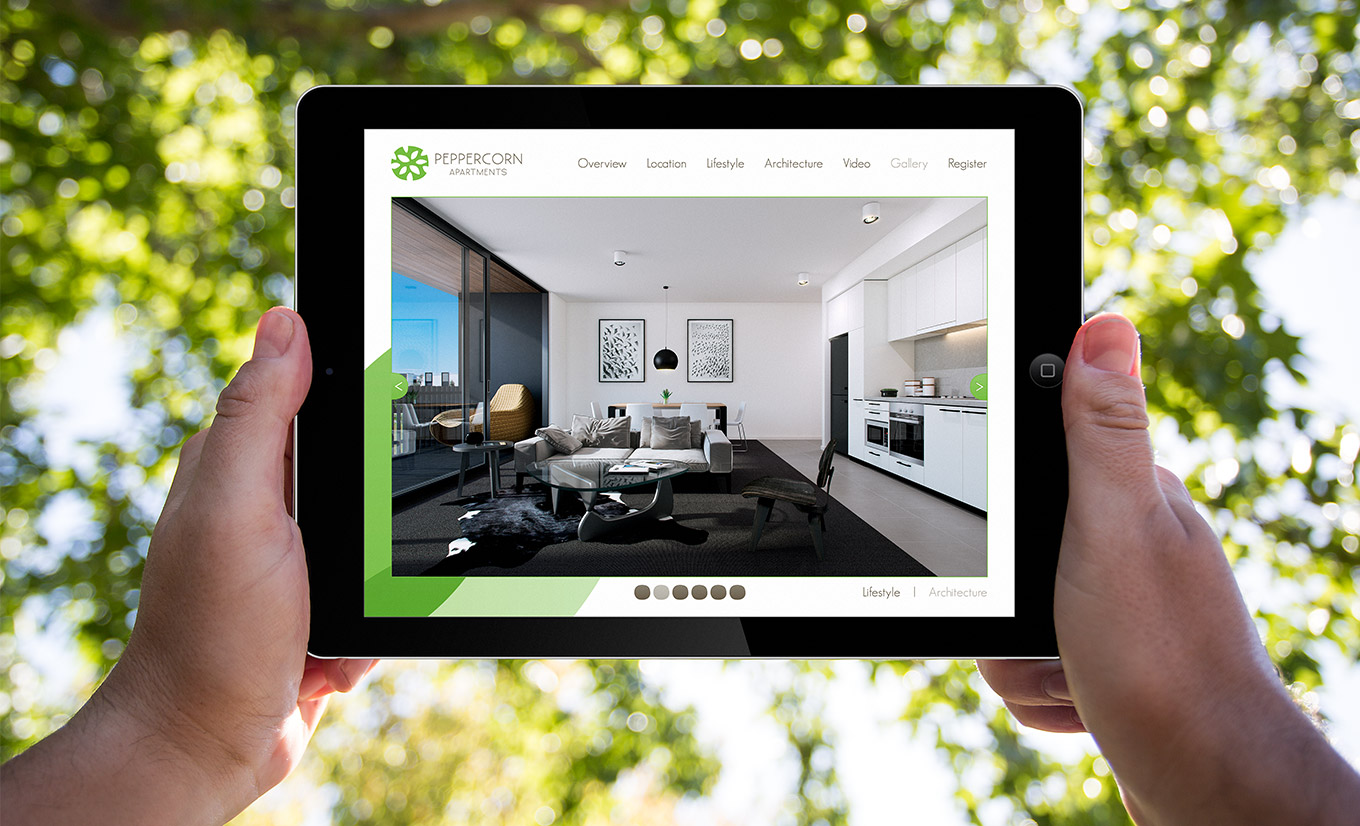 We also developed a comprehensive iPad app for Peppercorn Apartments, a boutique residential development for MAB Corporation. Consisting of a clean easy to navigate design, we incorporated project information, amenity maps (including Google Street View) for orientation, floorplans and a registration page.
If you'd like us to develop an iPad application for your next property development, give us a call or email us to discuss your requirements.