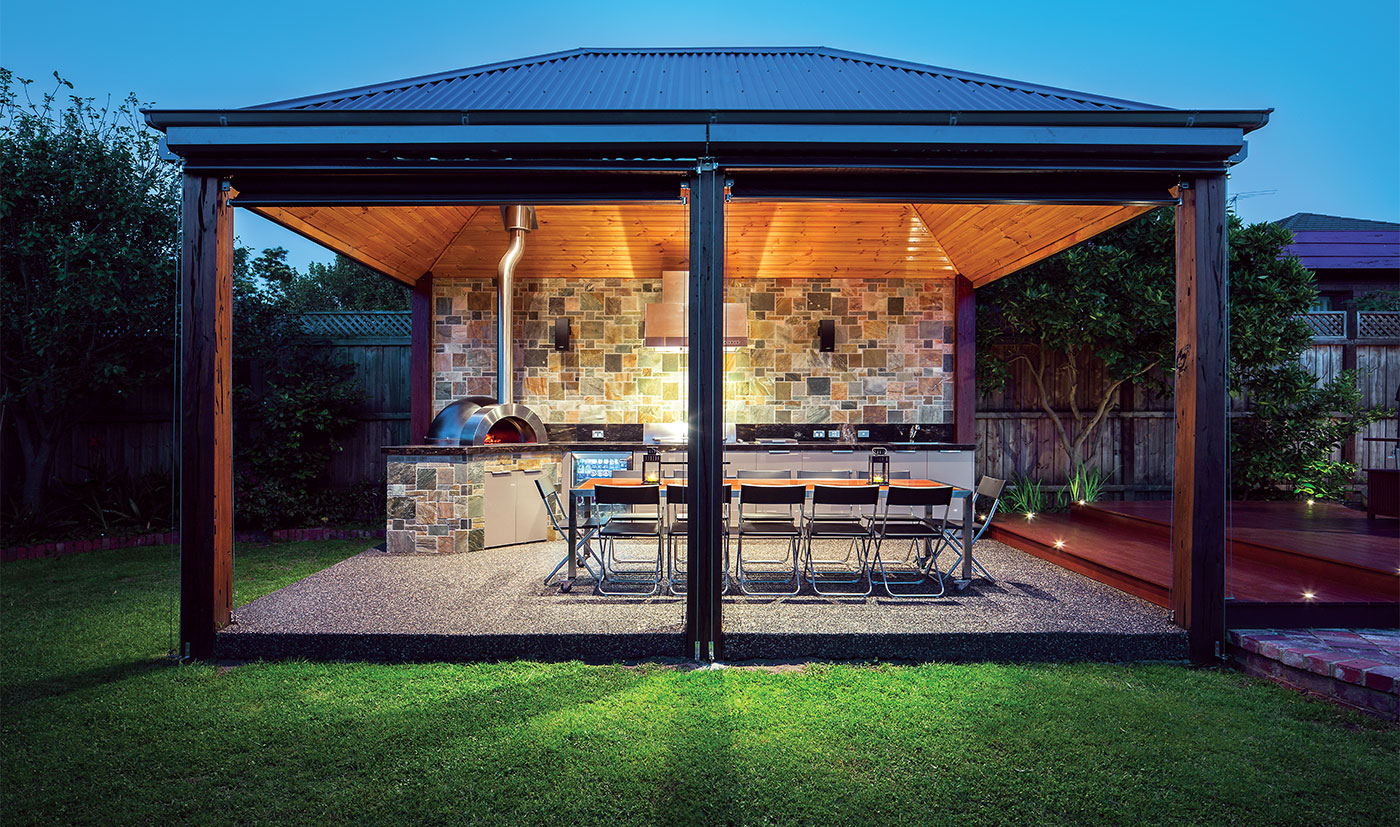 AKL Designer Kitchens is committed to providing the highest quality kitchens available to those seeking high end living in Melbourne, Toorak, Brighton and the surrounding areas. Having just completed a bespoke outdoor kitchen in Brighton, they initially approached us for a photoshoot of the project.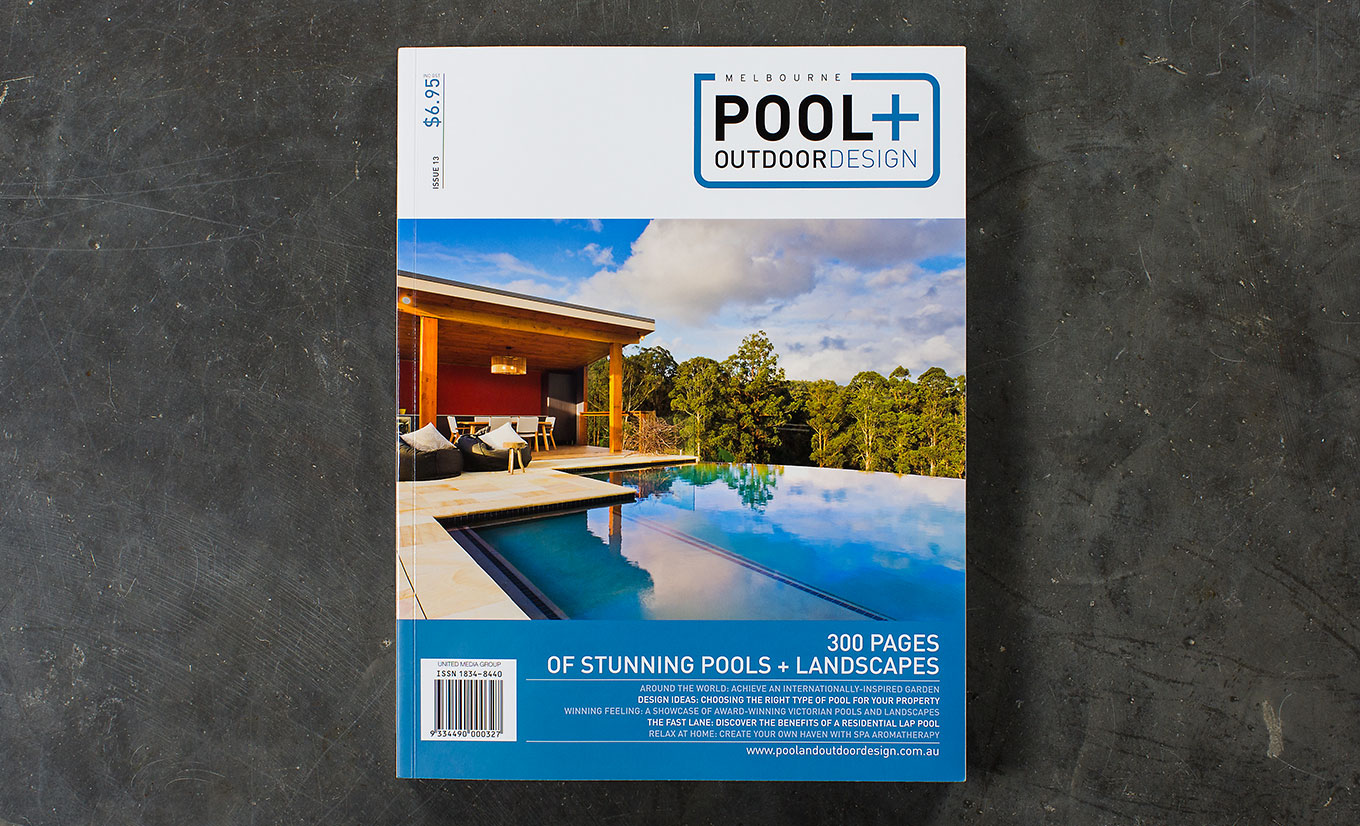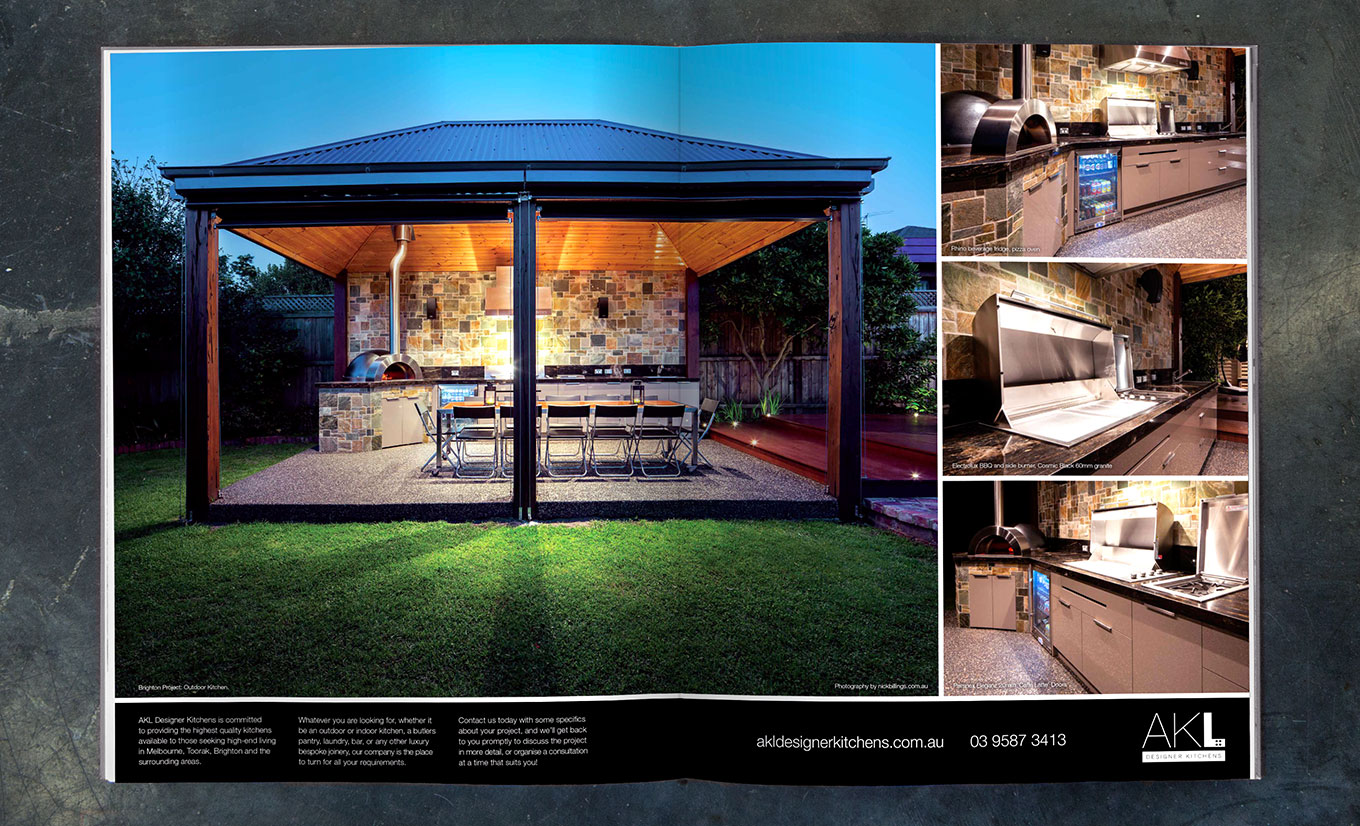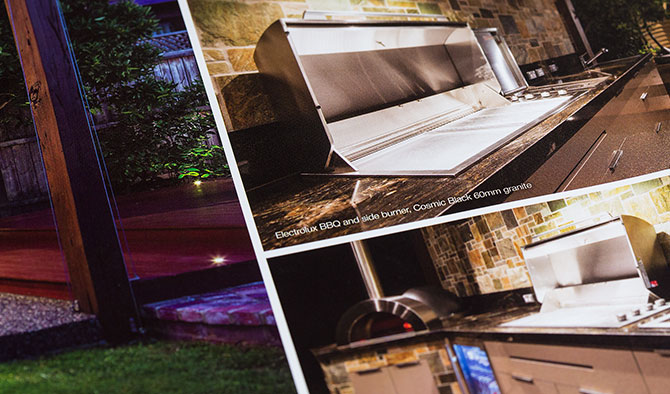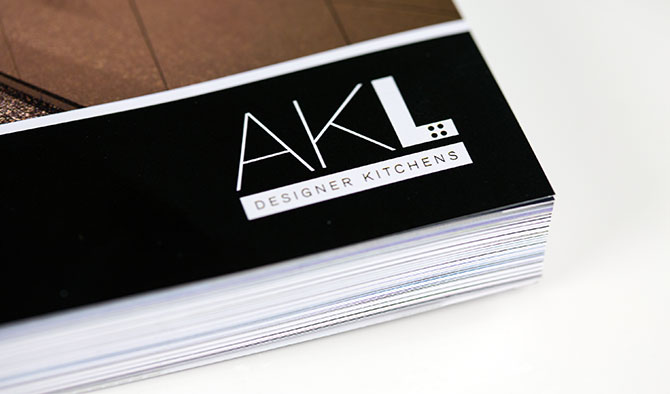 We chose a twilight shoot to emphasise the exterior lighting and the evening entertainment aspect. AKL were blown away with the results and immediately commissioned us to design a full page advert in Pool & Outdoor Design magazine to showcase their latest work.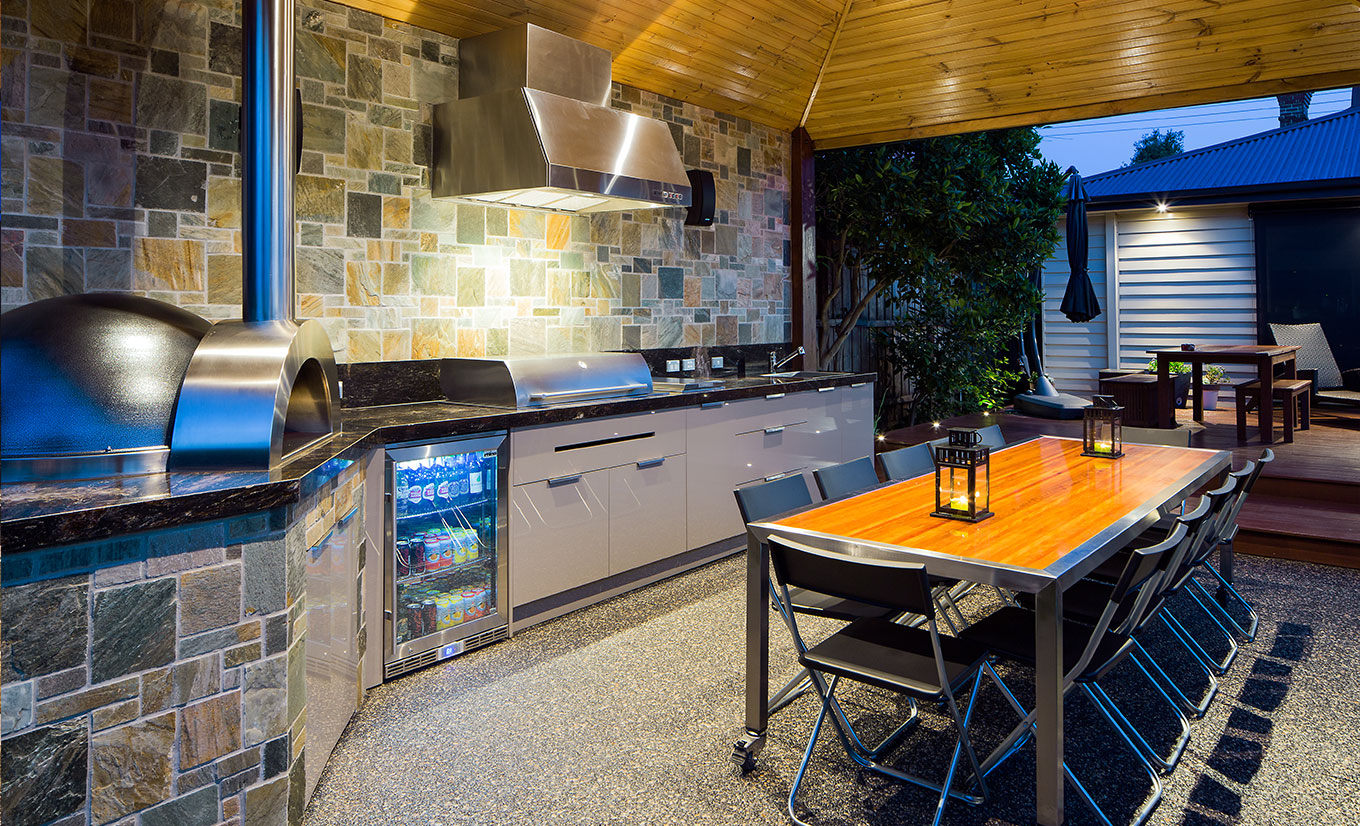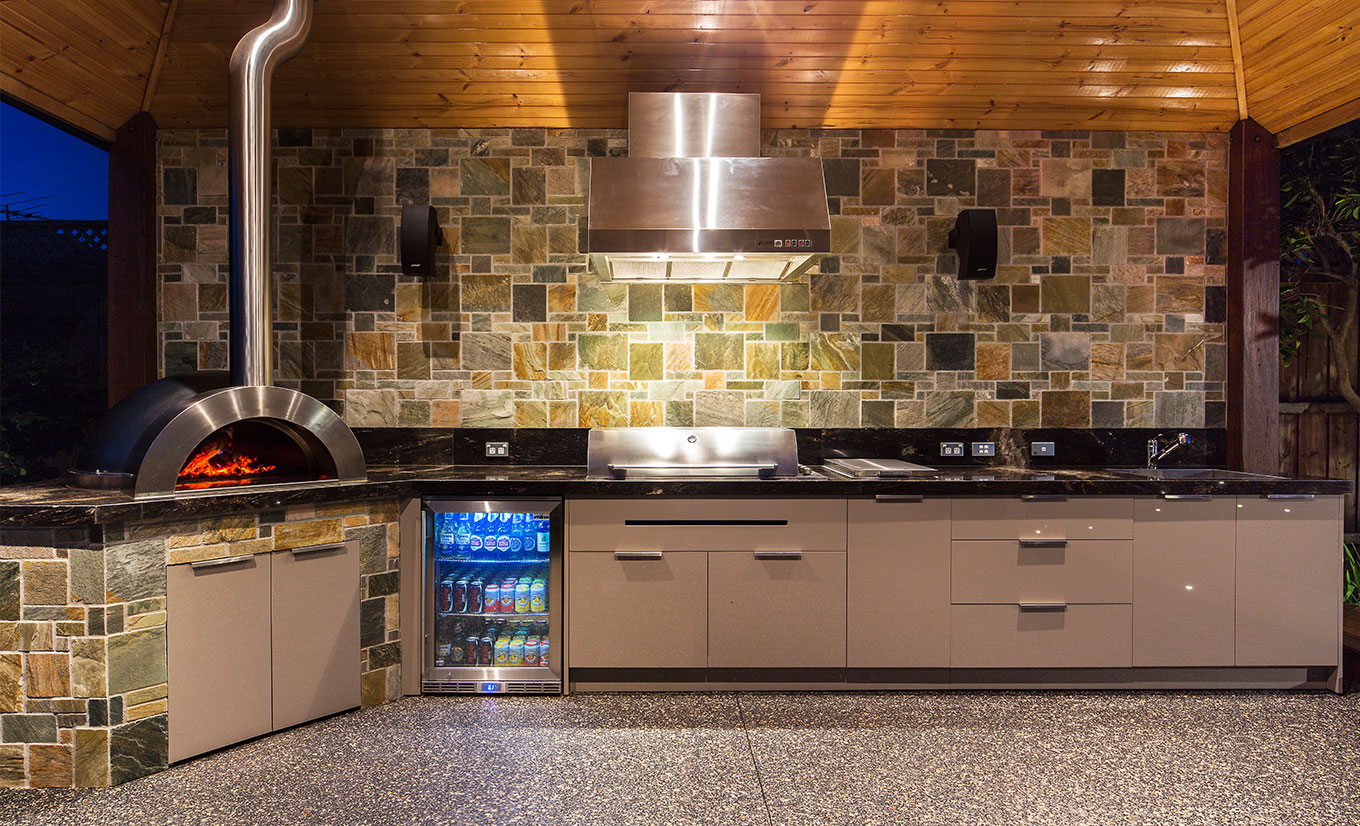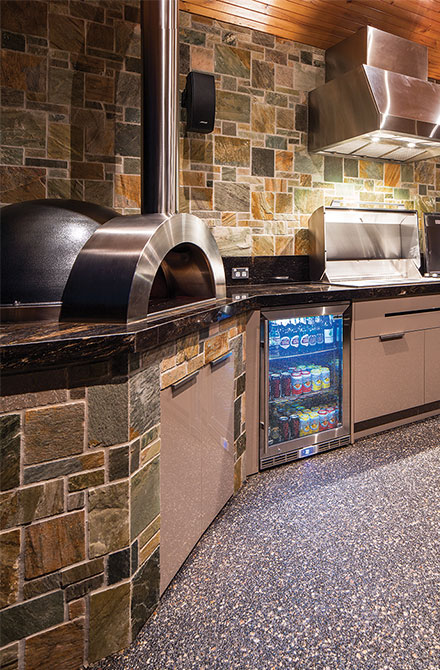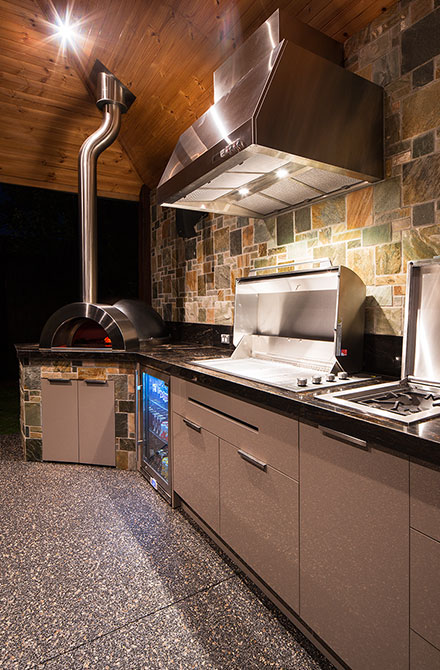 Whether you have a small or large scale job, we can help promote and display your work at it's best, with stunning photography and clean, cutting edge design.
Call or email us to discuss your next project.